CV Editing Services To Polish Your Appreciation Professionally
Looking to edit your cv professionally for a specific job? ResumWritingWorld is here to help you out. Grab out cv correcting service and get a perfectly formatted CV by experts in no time. Enjoy the Top-quality work at affordable prices.
Land Your Dream Job With Our Professionally Edited CVs.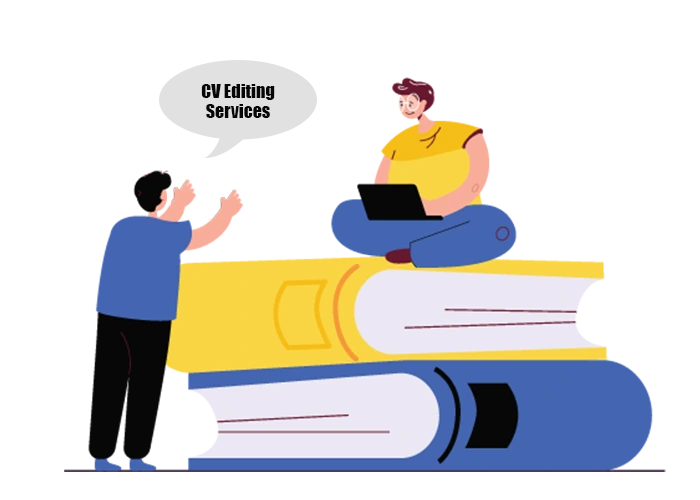 Make Your CV Stand Out With Our Perfect Packages
Edit Your CV Without Being Heavy On Your Pockets.
Basic package

$85

$70

Advanced package

$100

$85

Premium package

$120

$100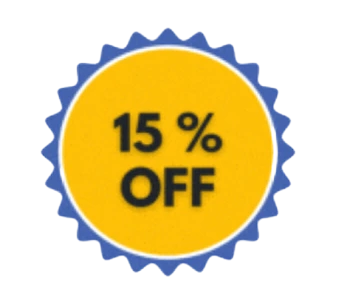 Have A Look At What Customers Review About Our Services
Our users are our regular customers. They are completely satisfied with our services. Have a look at what they say about us;
Mark Joe

Blown away by the results achieved by this CV proofreading service! The team crafted a professional and engaging CV. I received great feedback from my employer. The service was easy to use, and the turnaround time was quick. I highly recommend this service to everyone.
David Fredy

I was looking for the best CV Editing service and came across Resumewritingworld. Their experts did a wonderful job and provided the best thank you note ever written to engage with potential employers and maintain my network. Overall, I am satisfied with the service. Thank you, team!
Mark William

I cannot recommend this service highly enough! As someone unsure how to edit a CV, the team provided me with invaluable guidance and support. It's been a game-changer for my job and overall professional development. Thank you for the exceptional service!
Benefits You Will Get At ResumeWritingWorld
Enjoy the following astonishing features for getting CV makeover help from our professionals:

CVs That Impress Employers
We proofread and edit CVs that will get a potential response from employers and help you maintain healthy work relations

High-Quality Service
We never compromise on our quality. Our quality is our identity. We offer top-performing CVs for both the government and private sectors.

Interview Guarantee
Our commitment to the job interview is clear. We will check it for free if you do not get any interviews within thirty business days of getting your resume

More Than 200 Certified Writers
We have more than 200 expert CV writers who have around 20 years of experience in the field

24/7 Support Team
We offer 24/7 customer support. We are renowned in the market for our best customer support, which assists you with every minor query that pops into your head anytime

Cheap Professional CV Modifying
Don't worry about the budget. The money you give us is valuable. At ResumeWritingWorld, we offer affordable services with fast delivery.
Importance Of Professional CV Editing & Formatting In Your Career
Your CV is the first chance to make a good impression on potential employers. Therefore, It is important to ensure that it is well-written, error-free, and professionally formatted. Professional CV formatting can greatly enhance your chances of success in the job market. Don't go for the online resume editor. A well crafted CV can showcase your skills, qualifications, and experience in the best possible way, making you stand out from other candidates
Professional editing ensures that your CV is free of grammar and spelling errors, organized, easy to read, and visually appealing. By getting help from professional CV proofreading service i.e, ResumeWritingWorld, you can demonstrate your commitment to your career with a perfectly formatted CV. With the help of our expert editors, you can feel confident that your CV is optimized for success and ready to impress potential employers.
How do We work?
Our work process is very simple and user-friendly. Let's work in 3 easy steps;
Fill out the order form with all the necessary details.
Consult our experts and share all requirements of your project
Get your CV done before the deadline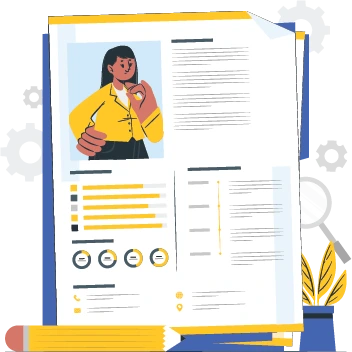 Know Everything About CV Refining To Maximize Your Knowledge
Our team of experts helps you know every detail about CV proofreading & Formating. Have a look at some more information given below;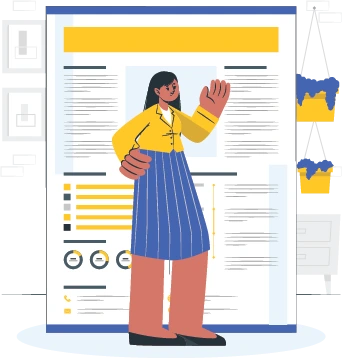 Why Employees Prefer ResumeWritingWorld To Polish Their CVs
Maximize The Chances Of Interviews With Perfectly Formatted CVs
Employees prefer our professional cv editing services to revamp their CVs. Firstly, our professional CV Editors have years of experience crafting personalized CVs and resumes that leave a lasting impression on employers. They understand the importance of effective communication and create engaging, and thoughtful CVs
Our service is quick and efficient. This allows employees to send their CVs quickly. We understand that time is of the essence, and we work hard to ensure that our clients receive their CVs quickly. People choose us because of our professionalism, efficiency, affordability, and quality. Looking for a reliable and efficient service to craft your CV for job offer? Look no further than our exceptional service. Edit Your CV and make it one step closer to success.
Revamp Your CV With Our Exceptional CV Refining & Proofreading Service
Are you tired of sending out your CV and not getting any responses from employers? It's time to take action and revamp your CV with our exceptional service. Don't let a poorly written or formatted CV hold you back in your career. Invest in our exceptional curriculum vitae editing service and take the first step towards landing your dream job. Ask experts at ResumeWritingWorld and enjoy your exceptional CV.
Getting your CV Polish is our specialty
What Does CV Editing Includes?

CV editing involves reviewing and improving the content of a job applicant's curriculum vitae or resume. This may include checking for grammar, spelling errors, rephrasing sentences for clarity, tailoring the CV to the job description, and ensuring that it highlights the applicant's relevant skills, and experiences.
Can I Pay Someone To Edit My CV?

Yes, you can pay someone to edit your CV. Editing a resume is a challenging task. Many CV editors are available online but all of them are not reliable. Get help from one of the CV makeover services i.e, ResumeWritingWorld and excel in your career.
How Long Will You Take To Proofread & Edit My CV?

Generally, the time required to proofread and edit a CV can vary based on the length and complexity of the document. Typically, I would take 1-3 days to complete a thorough review and edit of a CV. However, we also offer urgent services based on your requirements.
What is the turnaround time for CV rewriting service?

CV rewriting time depends on the complexity of the project. Some services may offer same-day or 24-hour turnaround time, while others may take several days or even up to a week. It is important to check the estimated turnaround time before selecting a service and to communicate any specific deadlines or time constraints to the editing team
What should I look for in a CV editing service?

When looking for a CV proofreading solution provider, consider the experience and qualifications of the editors, the range of services offered, the turnaround time, and the pricing. It is preferred to look for reviews or testimonials from previous customers to get an idea of the quality of the service